There are a number of mental health resources available to individuals who may need assistance over summer break. If you or someone you know is in need of assistance, please see the resources listed below or visit
www.starkhelpcentral.com
. #RepthatA

Good luck to the AHS Track Team as they compete at Regionals today! #RepthatA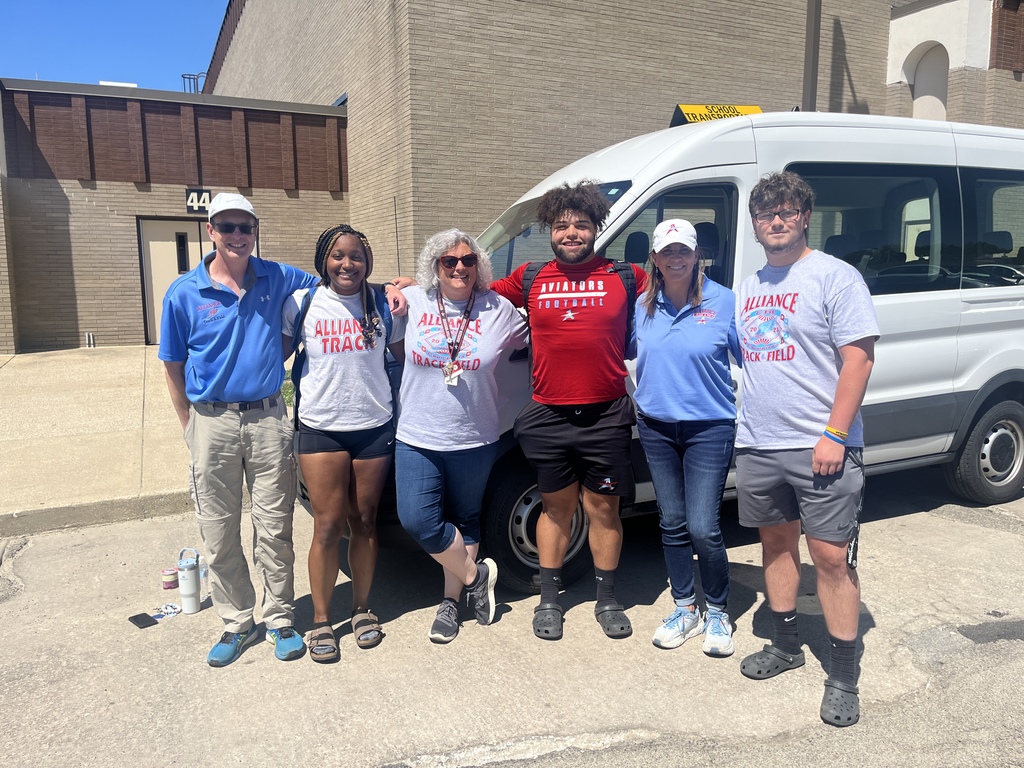 The Summer Lunch Program will run Monday-Thursday from June 5 - July 27! It's available to any child from age 1-18. Please note: Meals will not be served June 19, July 3 or July 4. #RepthatA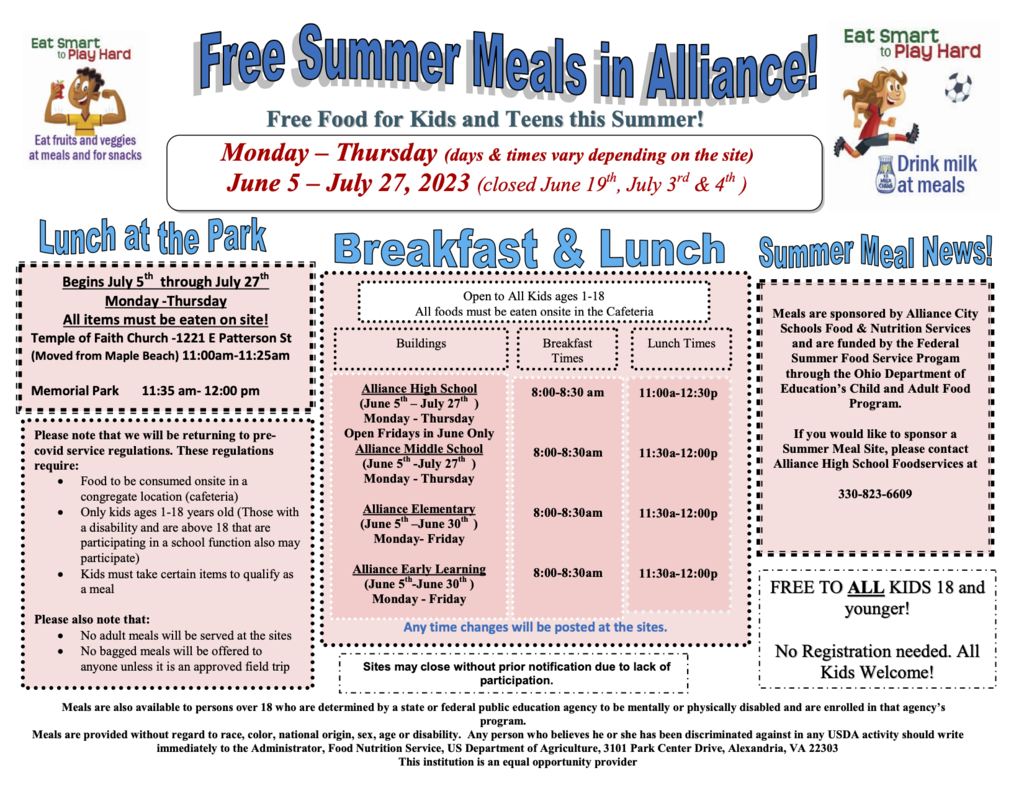 Happy last day of school, Aviators! Have a safe and fun summer break! #RepthatA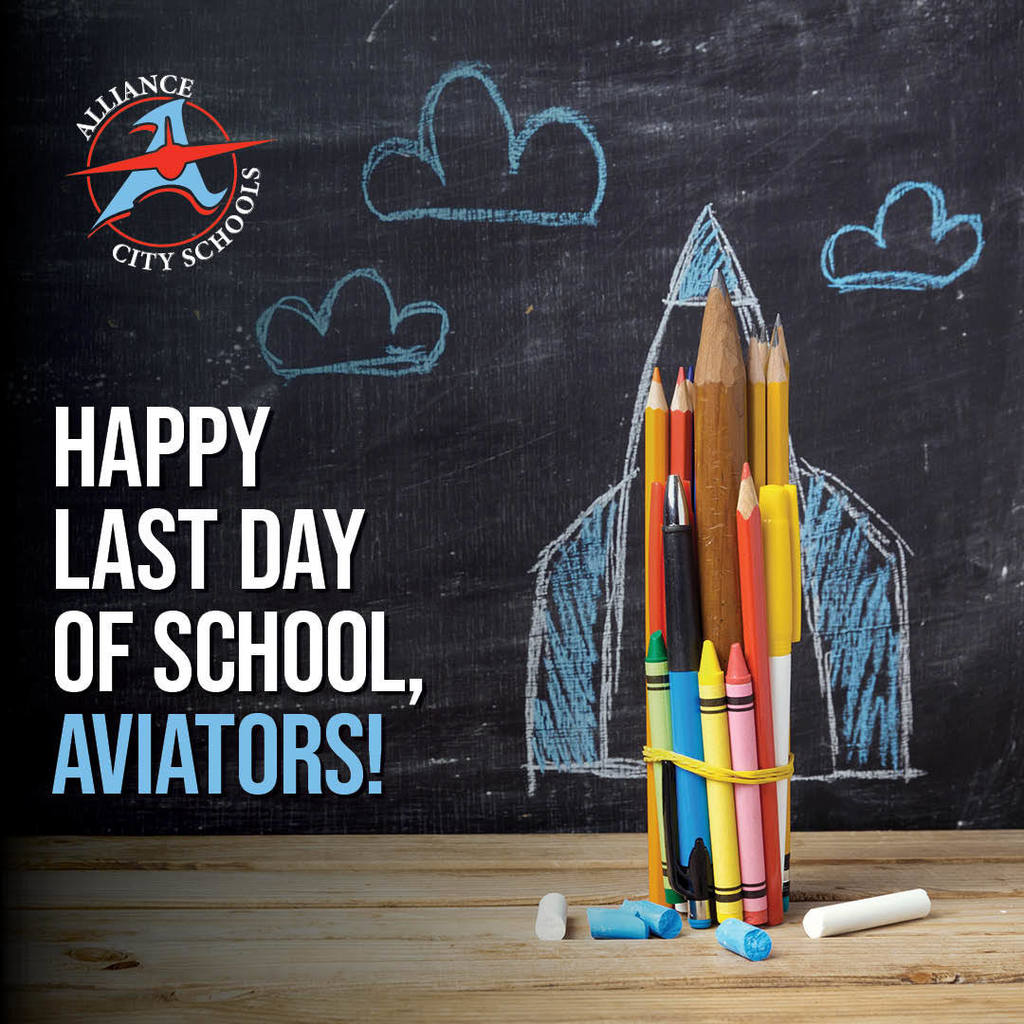 The freshmen celebrated the end of the year with a fun day at Silver Park last Friday! The students got to pick from a variety of activities and each student took part in team building activities throughout the day! #RepthatA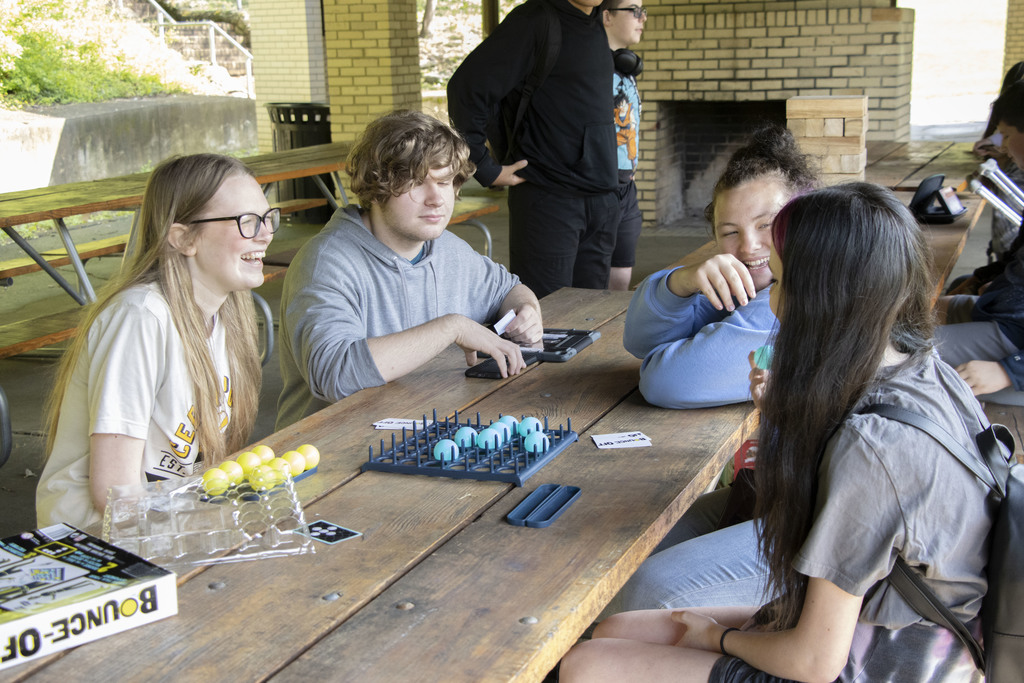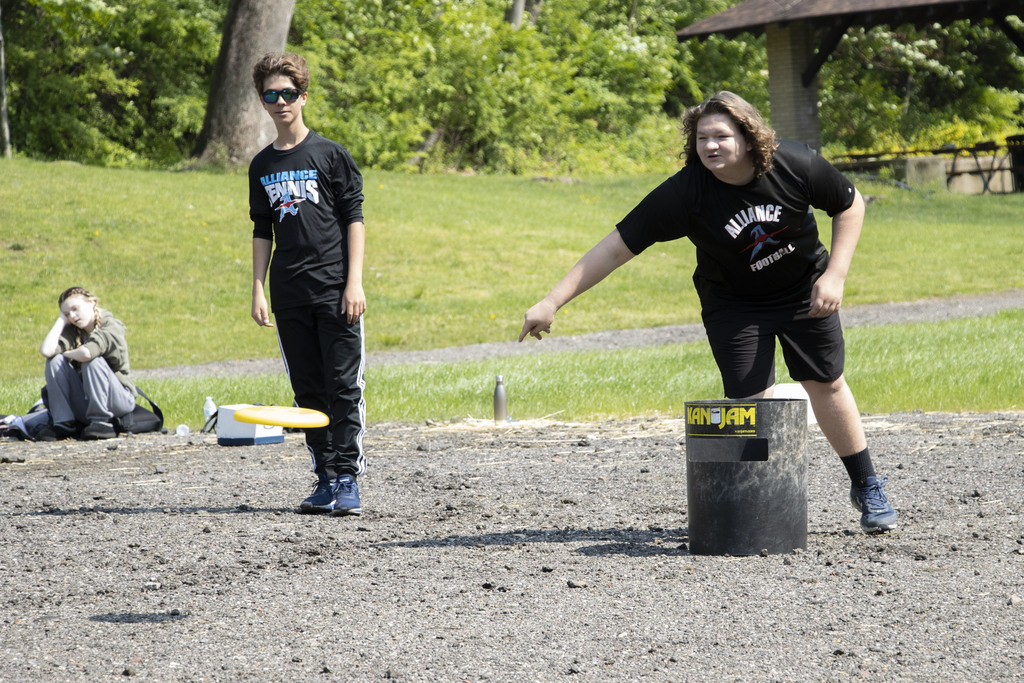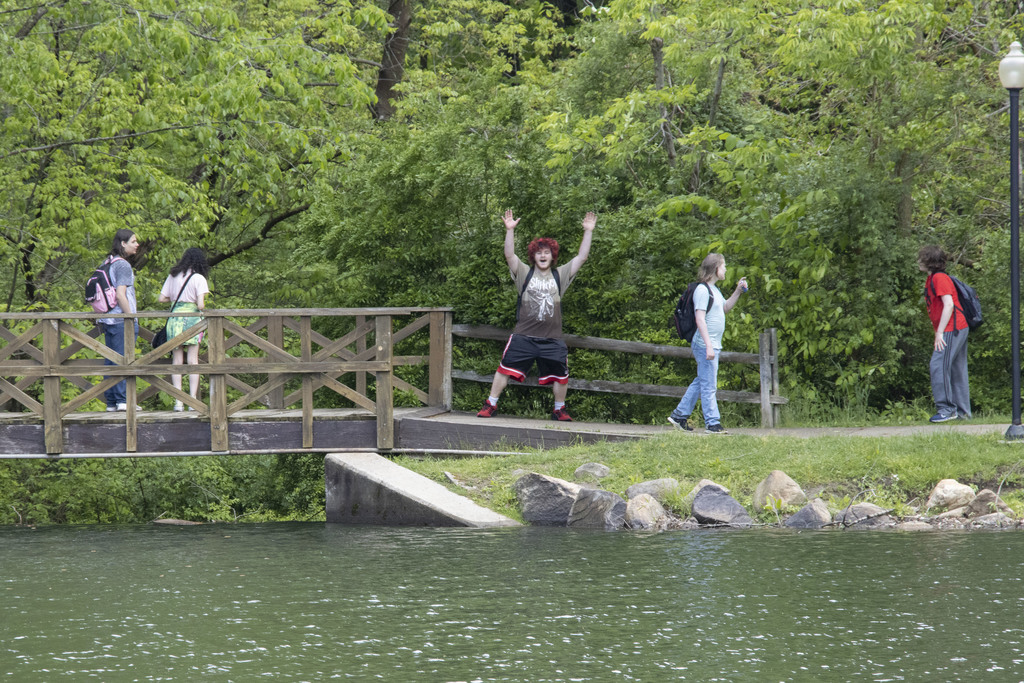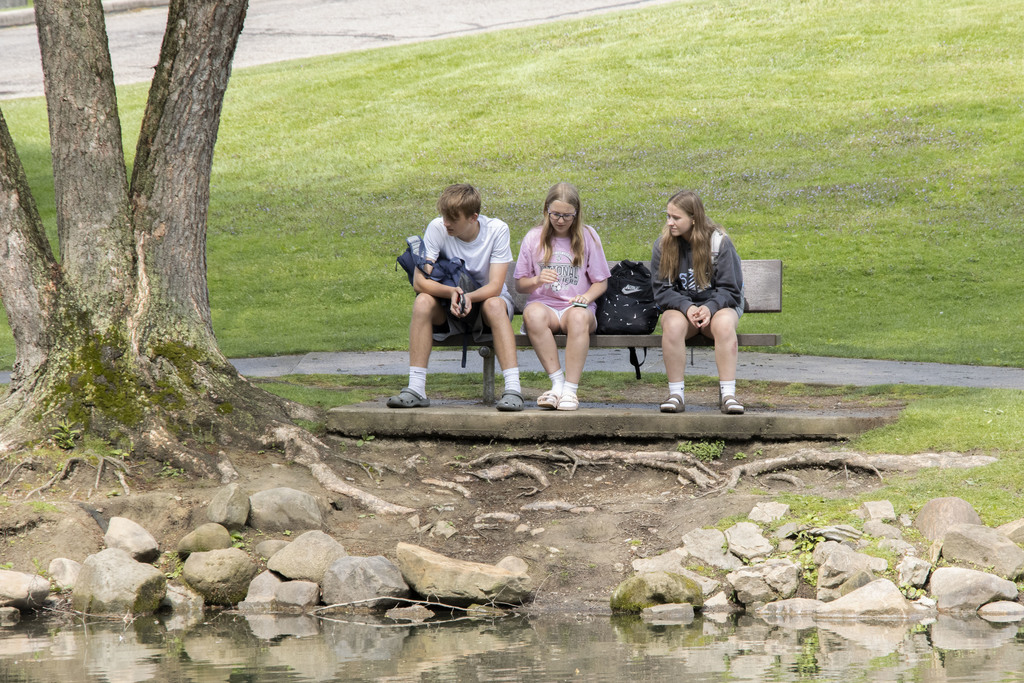 It's hard to believe there's only 4 days left of school! #RepthatA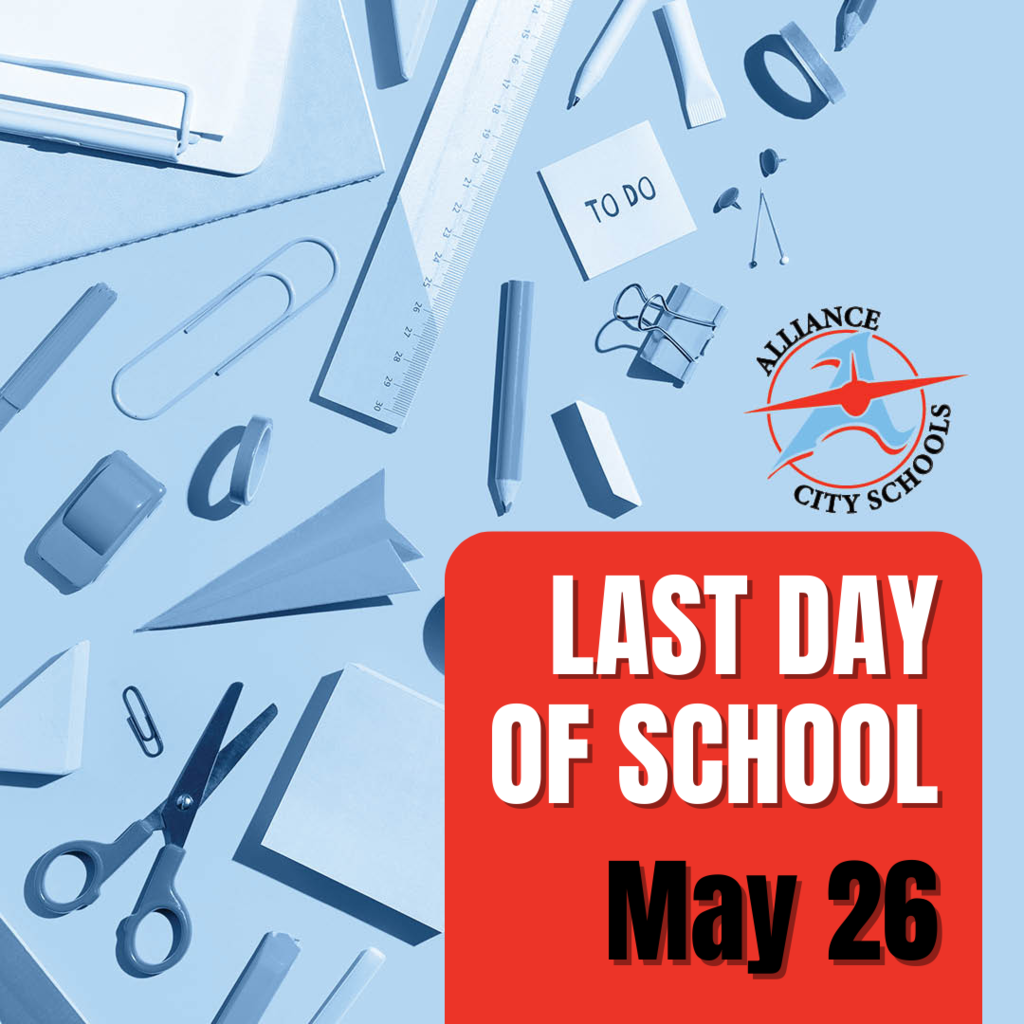 The AHS Spring Sports Awards are tomorrow starting at 6 pm! #RepthatA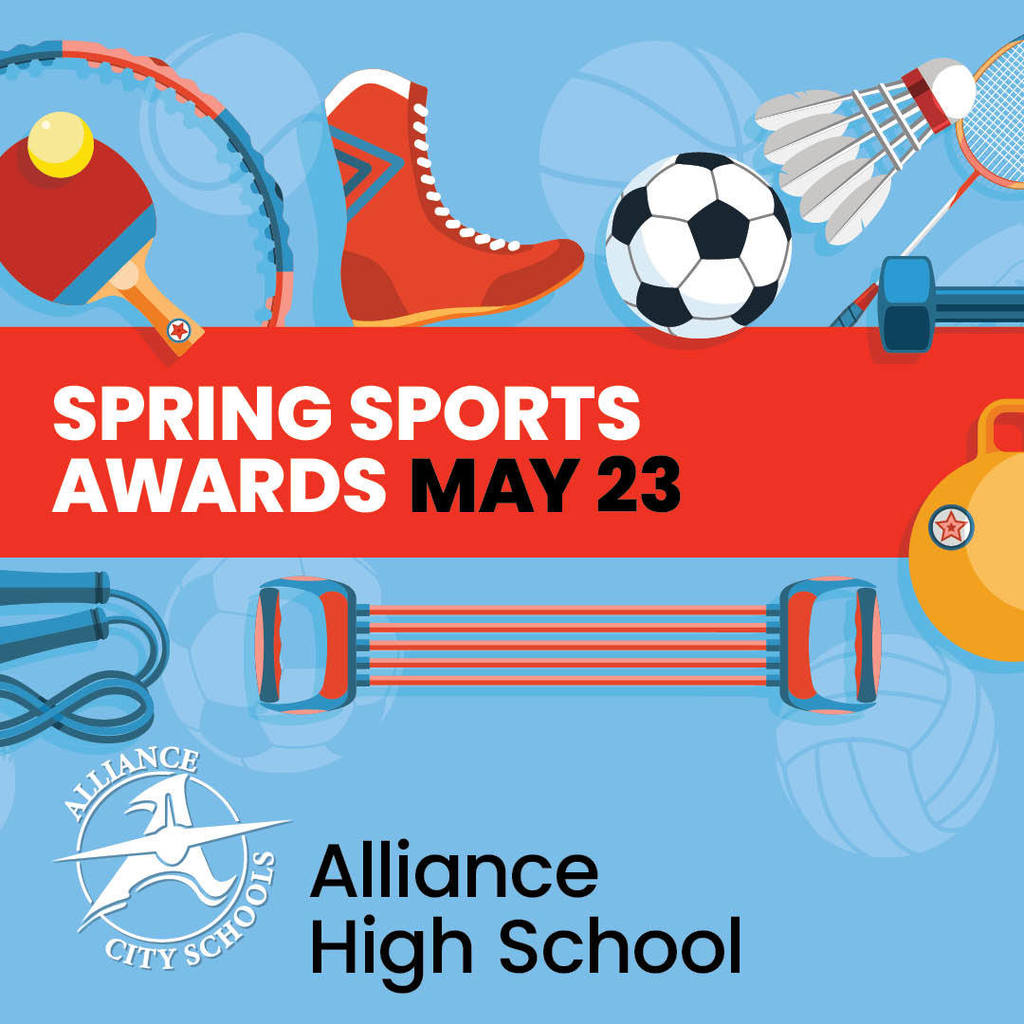 Rylee Horning will be attending Cedarville University in the fall to major in early childhood education! During her time at AHS, she played soccer, ran cross country and track and wrestled. She was also part of Choralaires, National Honor Society, FCA and many of the musicals. Congratulations, Rylee! #RepthatA #AHSClassof2023

Ryan Grove is currently undecided about their plans following graduation; however during their time at ACS, they enjoyed taking part in orchestra at AHS and art club at PLDC! Ryan's art teacher, Sara Caplinger, had this to say about them: "Ryan is an absolute joy. They are so charismatic and a friend to all. They are smart, funny, and love the arts. Ryan participated in the Art Club and volunteered their time working in the art room. There is not enough I can say about Ryan's character. Always a pleasure to be around and a true leader in the classroom." Congratulations, Ryan! #RepthatA #AHSClassof2023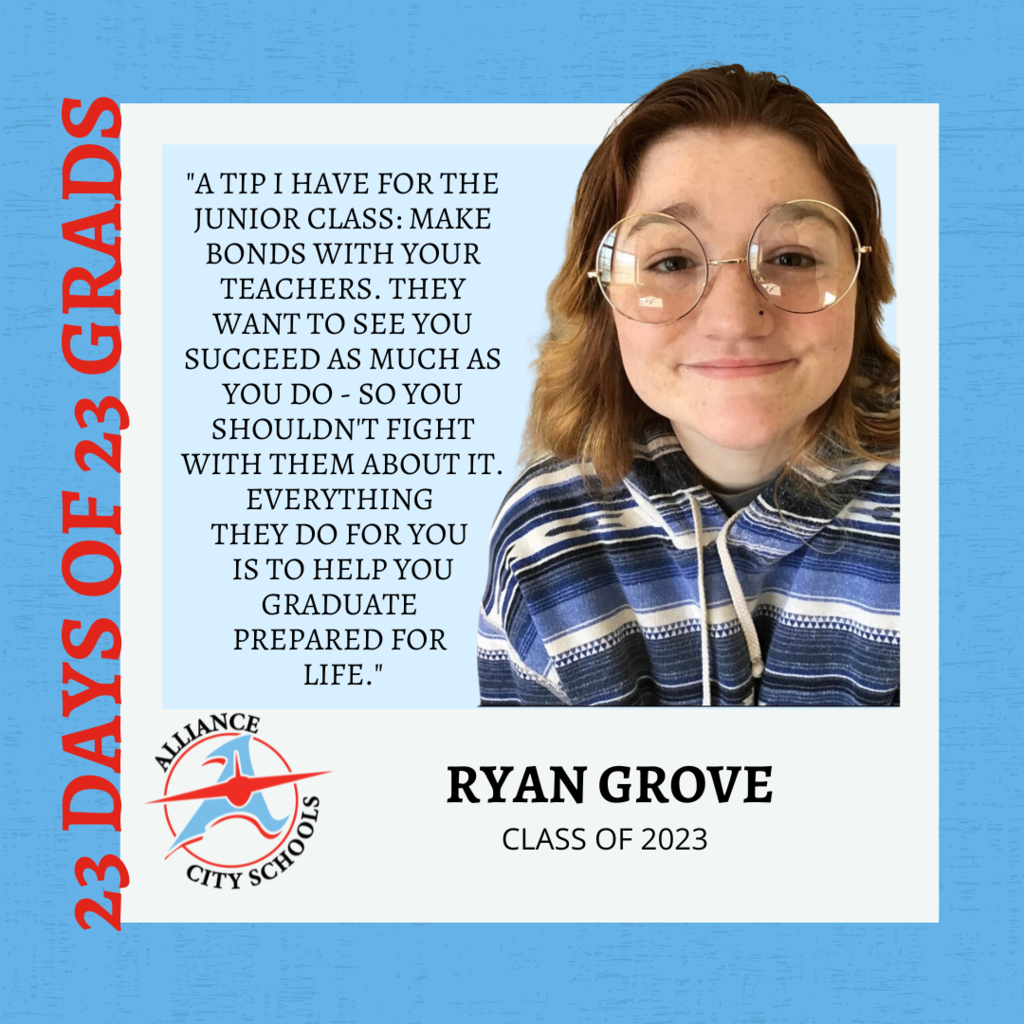 Brian Verdin-Hernandez has enlisted in the United State Marine Corps! He will be heading to Camp Geiger, NC following graduation. During his time at AHS, he was part of the Varsity Soccer team. Congratulations, Brian, and thank you for your service! #RepthatA #AHSClassof2023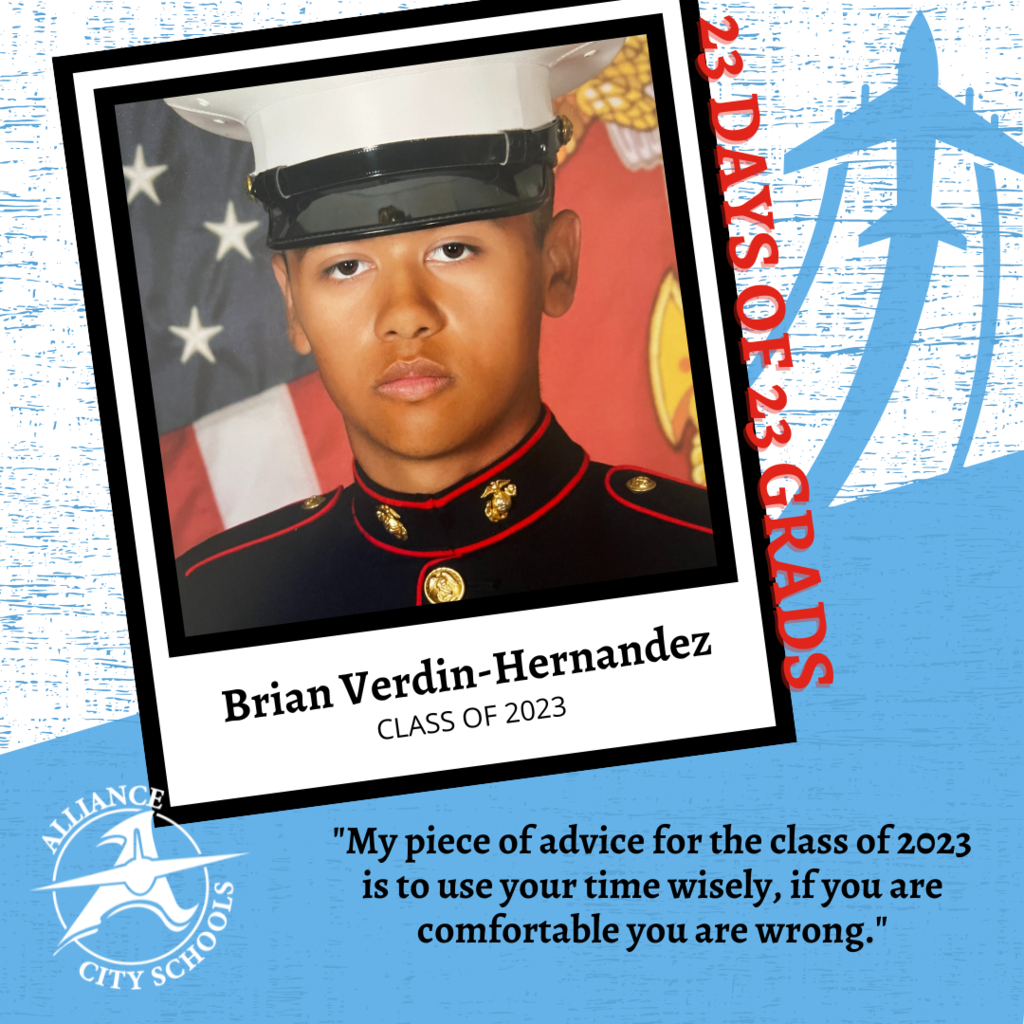 It's hard to believe, we will be saying farewell to this amazing class of Aviators on Sunday! We are proud of all the accomplishments from the class of 2023 and we can't wait to see them thrive in their future endeavors! For all things Graduation related, including how to livestream the event, visit this website:
https://ahs.alliancecityschools.org/o/high-school/page/2023-graduation-information
#RepthatA #AHSClassof2023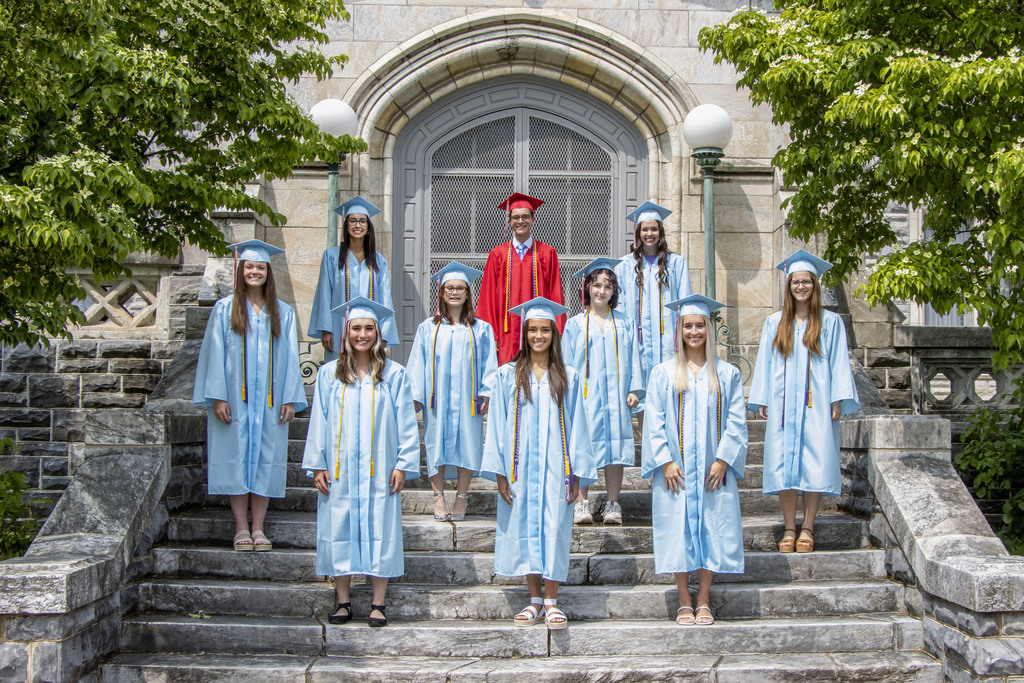 Gabrielle Hill will be attending Bowling Green State University to study neuroscience and musical theater following graduation! During her time at AHS, she was part of Varsity Cheer, Jetsetters, Choralaires, Volleyball, Student Senate, 99th Squadron, Sister Circle, Key Club, Youth Leadership Academy Stark County, Peer Tutoring and Student Government. Congratulations, Gabrielle! #RepthatA #AHSClassof2023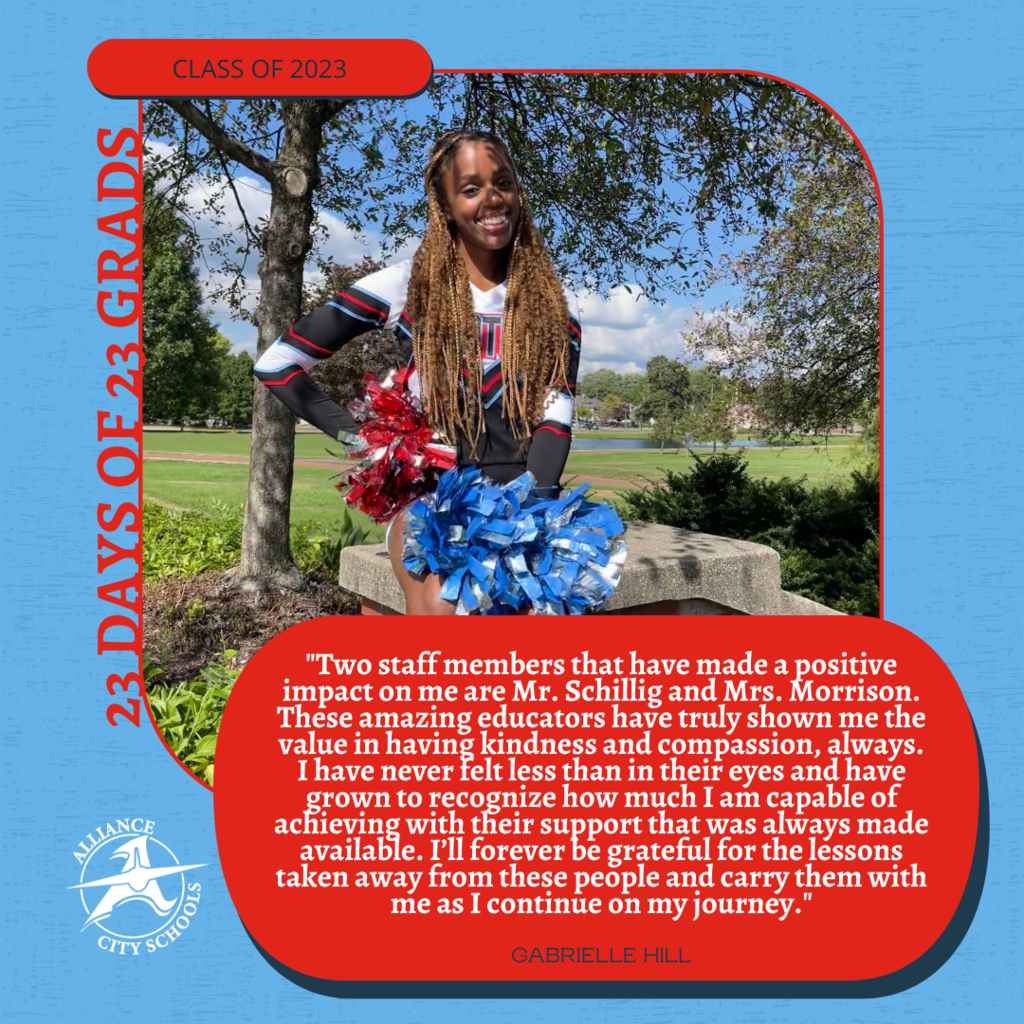 The Girls Varsity Soccer Team is hosting an Aviator Soccer Academy this summer! #RepthatA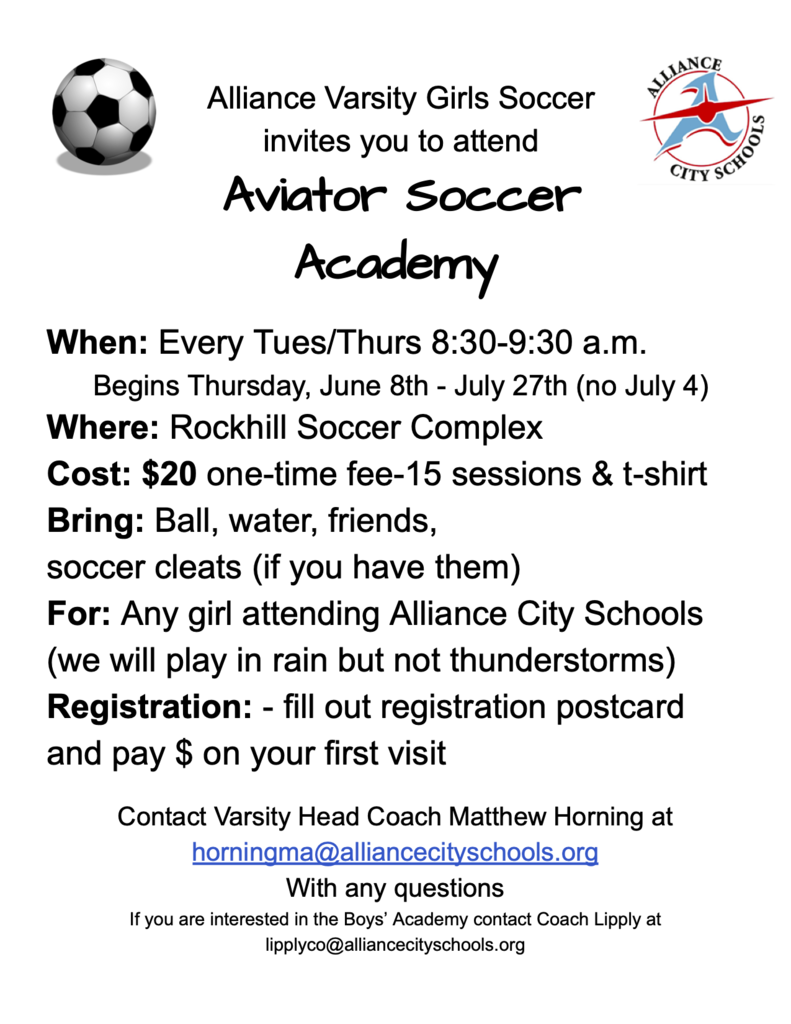 The AHS Physical Education students were able to enjoy the sunshine last week while fishing at the castle ponds! They discussed safety and casting techniques using two types of rods/reels. Their patience and persistence was as bright as the sunshine. It was a great day for our future "outdoor adventurers" as they found both sun-fish and bluegill. The fish might have been small, but all the smiles were a huge success! #RepthatA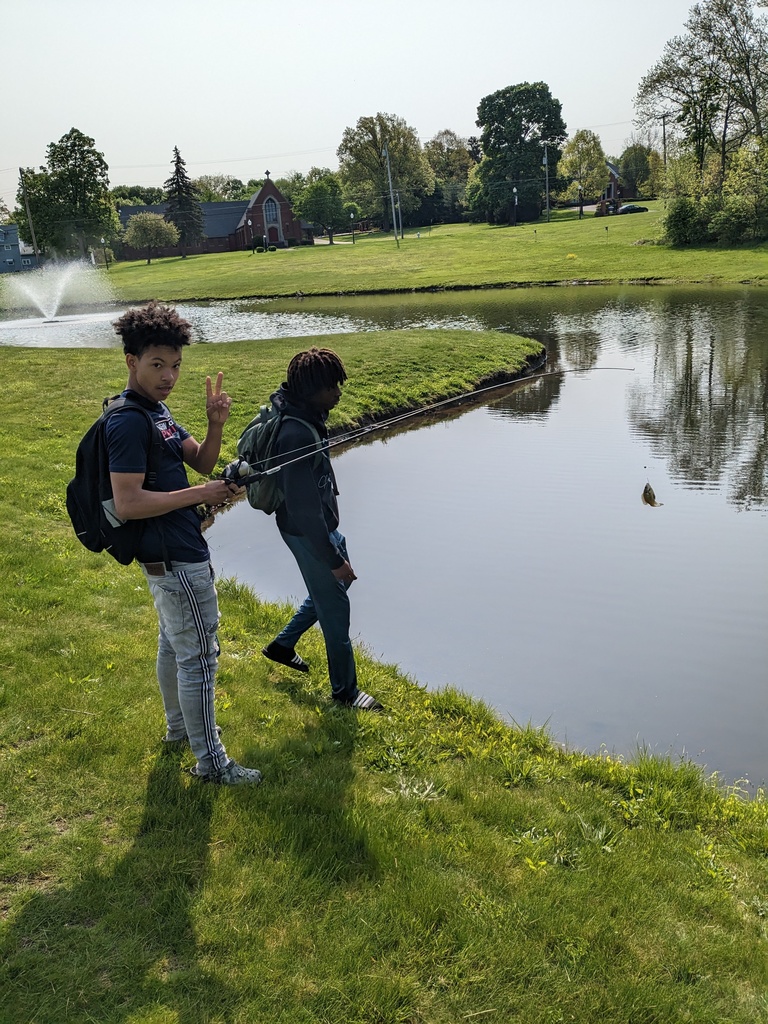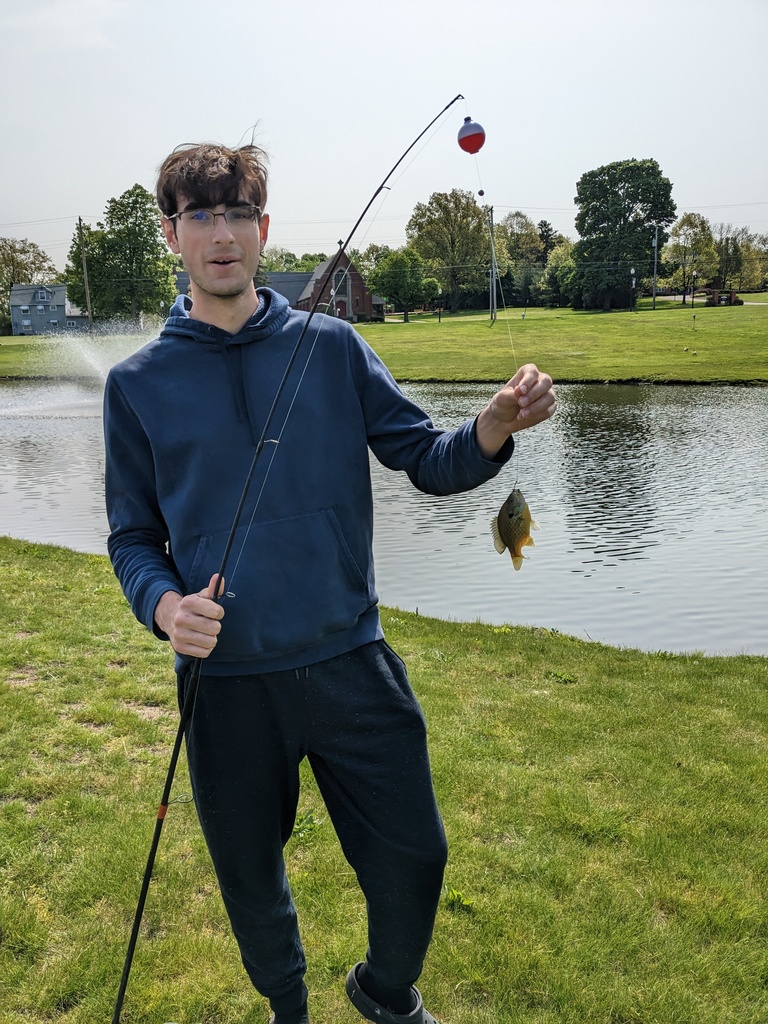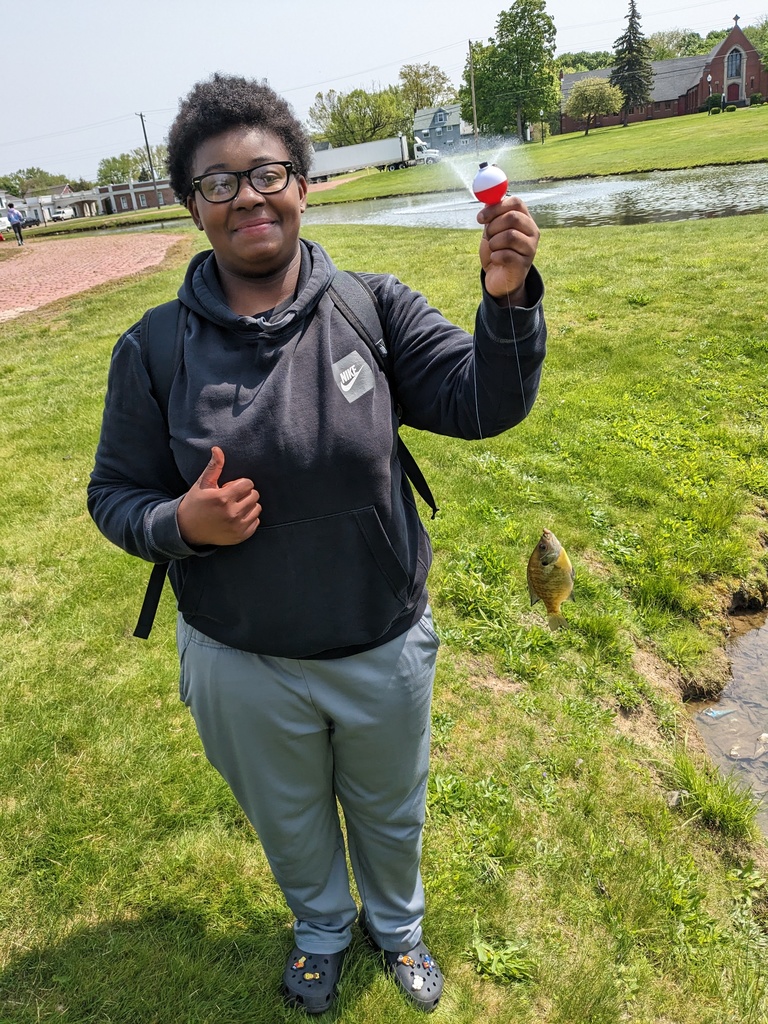 James Metzger will be heading into the workforce full time following graduation! During his time at AHS, he played Baseball and took part in the Construction Trades CTE program. Congratulations, James! #RepthatA #AHSClassof2023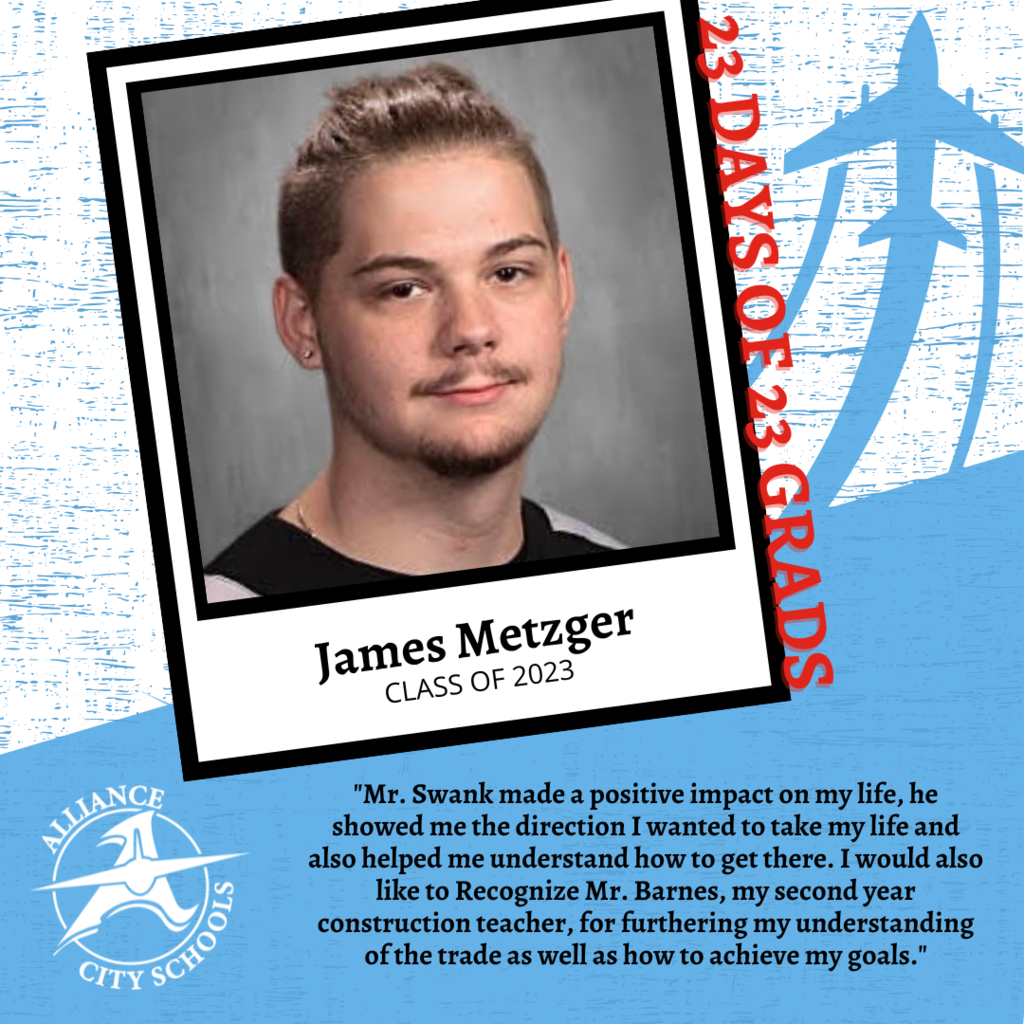 The Alliance Varsity Baseball Team plays Notre Dame Cathedral Latin at 5 pm today at home! Tickets must be purchased online for $8 each at
https://www.ohsaa.org/tickets
. No cash tickets will be sold. Go Aviators! #RepthatA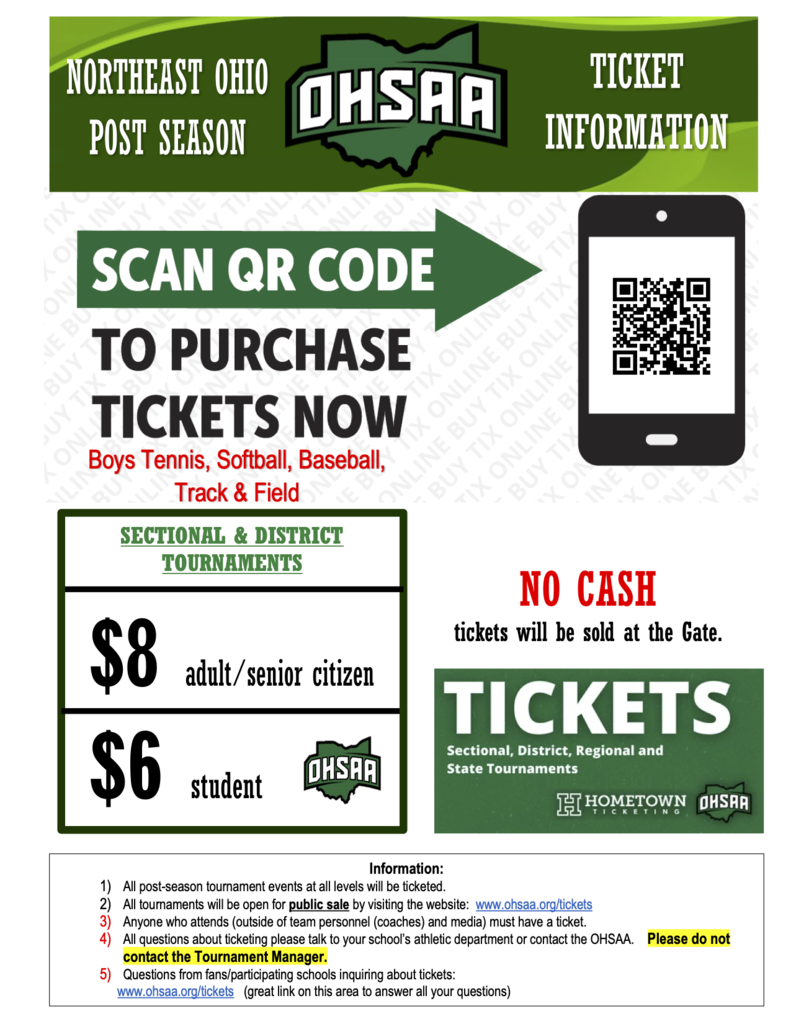 Zachary Kinser will be attending Walsh University in the fall to study visual communication design and play in the Walsh Band! While at AHS, he participated in Marching Band, Jazz Band, Concert Band, Pep Band, Orchestra, Jetsetters Show Choir Band, Key Club and National Honor Society. He also played Soccer and Tennis and was part of the Interactive Media Career Tech program. Congratulations, Zach! #RepthatA #AHSClassof2023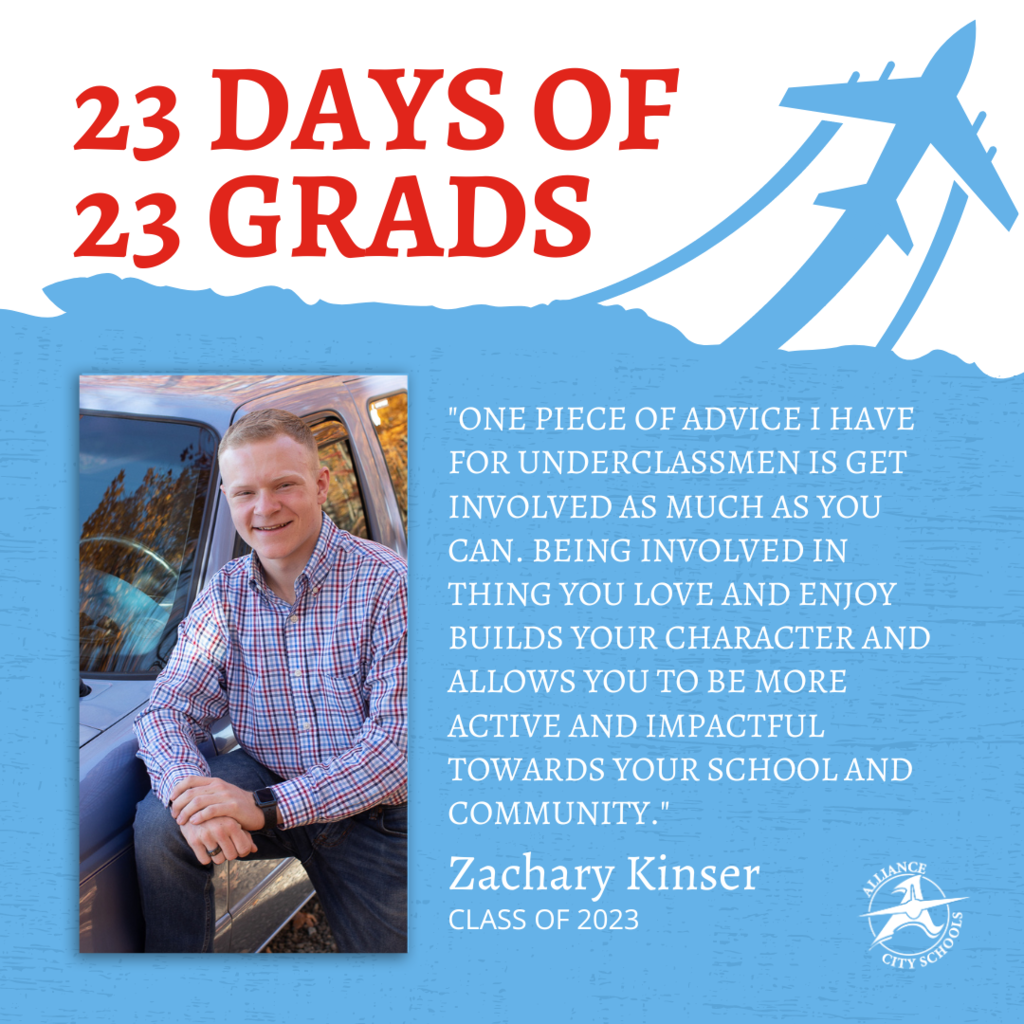 Congratulations to Alea Simbro for placing 5th in the state at the Just Write competition last week! Way to #RepthatA!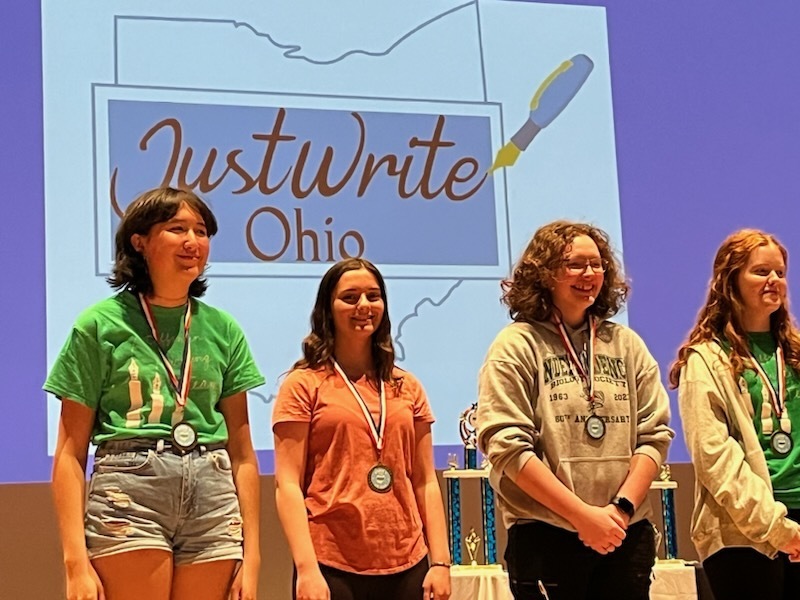 Tonight's the AHS Choir Concert starting at 7 pm! #RepthatA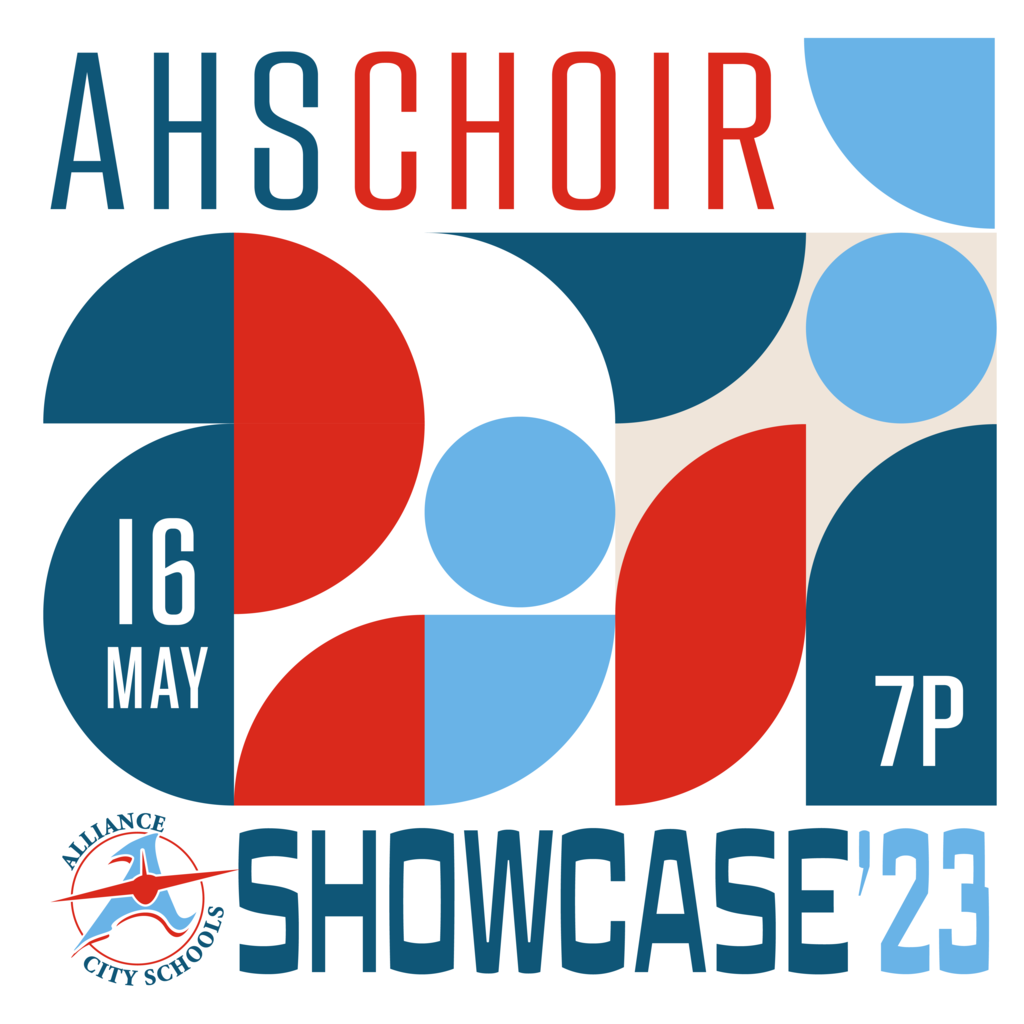 It's hard to believe tomorrow is the last day of school for our 2023 seniors! #RepthatA