AHS to Hold Parade to Honor Class of 2020
Cheyanne Gonzales
Wednesday, May 20, 2020
Alliance High School will be holding a parade to honor the Class of 2020 on Sunday, May 24 at 2 p.m.
The seniors students will line up in the Alliance High School parking lot and will be escorted by the Alliance Police Department as they travel along the designated parade route. The route will take them by each of the buildings in the Alliance City School District.
Community members and those planning to attend the parade can watch from any ACS building, except for the high school as it is the starting and ending point for the parade, or along the parade route. Those who choose to attend, please be mindful of others and practice social distancing guidelines.
The parade route is as follows: The Seniors will start at Alliance High School then make their way to Alliance Middle School. From there they will head towards Rockhill Elementary and then Parkway Elementary. They will then travel to Alliance Early Learning School followed by Alliance Intermediate School and finally by the Alliance Digital Academy before making their way back to Alliance High School.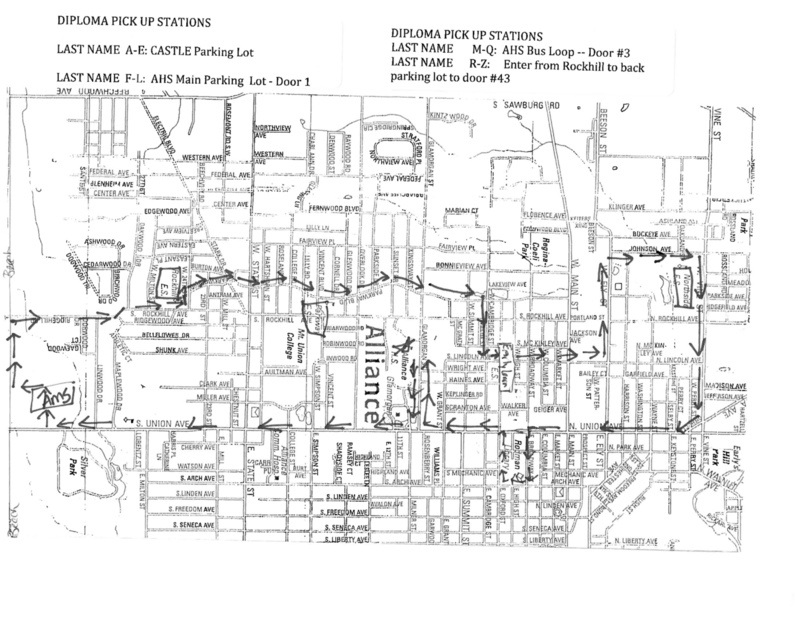 Students, parents and community members are encouraged to tune into Q92 to hear special messages from the staff at Alliance High School to the graduating seniors.
Following the parade, the seniors will be receiving their diplomas in the Alliance High School parking lot.