AHS Inducts 34 into Hall of Fame
Cheyanne Gonzales
Friday, December 13, 2019
On Saturday, Dec. 7, Alliance High School inducted 34 new members into the Athletics Hall of Fame during a formal ceremony held at AHS.
The 2019 class of inductees consists of accomplished athletes and coaches who have shown what it means to be an Aviator and to excel in all they do.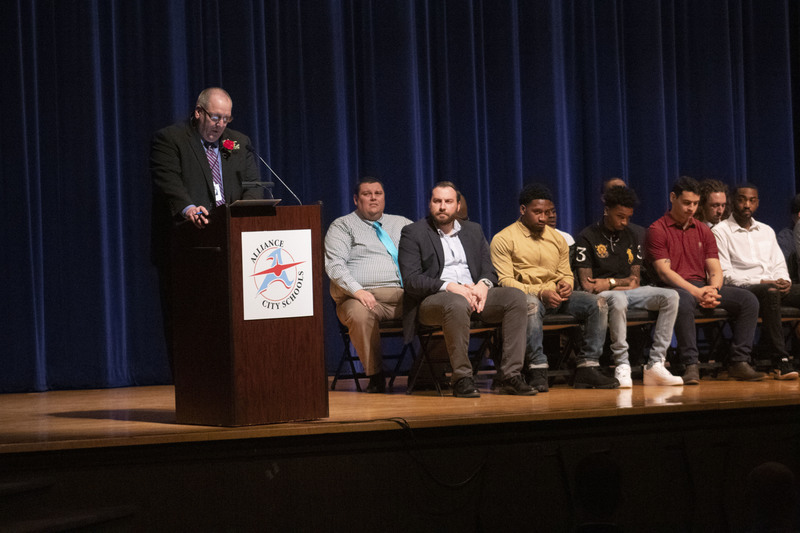 The 2019 inductees are: Marcus Adelman, wrestling; Chris Banks, football; Tremayne Banks, football/basketball/track; Coty Bates, football/basketball/baseball; Jim Brunie, soccer coach; Josh Cintron, wrestling; Manuel Cintron, wrestling; Jeff Cottle-White, track; Cameron Cox, football; Ryan Duchon, football; Sam Erchick, soccer; Sam Etherton, soccer; Mark Garner, track; Jeff Graffice, baseball; Brint Gurung, soccer; Rod Howell, track; Duce Johnson, football/wrestling; Stone Johnson, track; Tiana Jones, golf; Gary King, football; JJ Kukura, basketball; Emma Lopez, baseball; Steve Love, track; Curtis Lundgren, cross country/track; Aaron Maley, football; Jon Ogline, track; Jack Recchiuti, football; Tim Saunders, baseball; Taurice Scott, football/basketball/track; Michele Sticker Bennet, swimming/track; Nick Strata, soccer; Matt Walker, wrestling/track; Trent White, football/baseball; and Samantha Zink, track.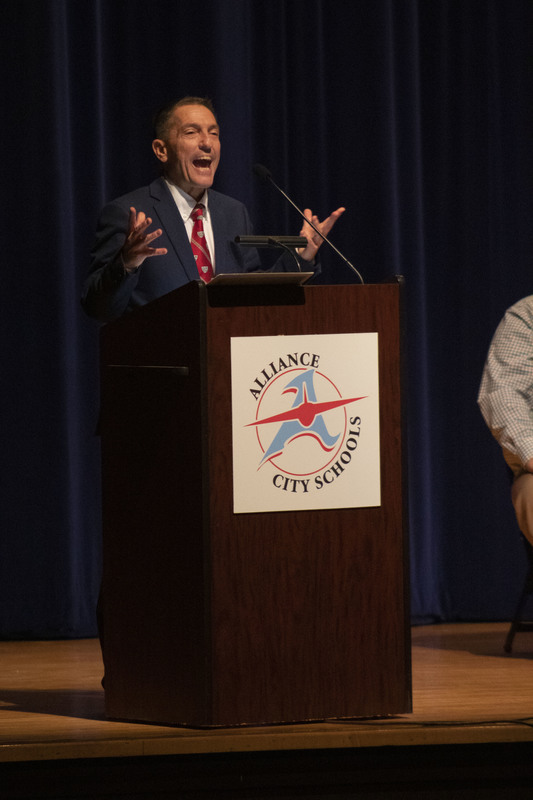 Athletic Director, Mike Schott, provided the welcome during the ceremony before passing the mic on to Mike Gallina, the master of ceremonies.
Aside from the ceremony, each inductee was invited to attend the JV and varsity basketball on Dec. 6 where they were introduced to the attendees in between the games followed by a HOF fundraiser held at Buffalo Wild Wings.
Congratulations to all the inductees!