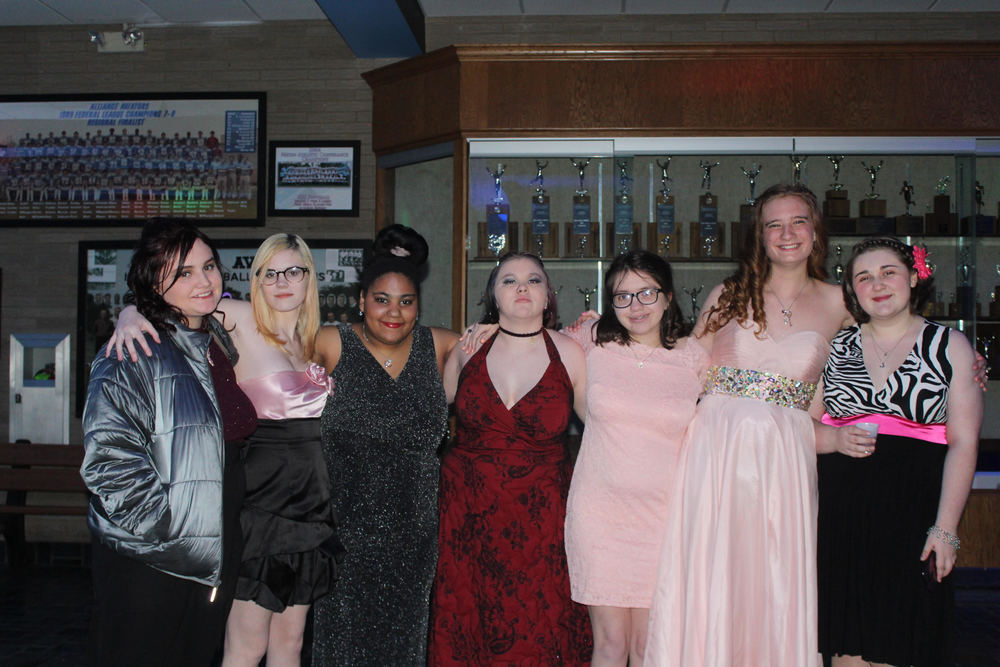 Aviators Take Loss in Homecoming Game
By RAMSEY REITH and CELINE MONASTRA - Red and Blue Staff Writers
Friday, February 21, 2020
But Dance is Definitely a Win
On Feb. 14, the Alliance Aviators faced off against their EBC rival, the Carrollton Warriors. The Aviators looked for a sweet Valentine's Day win to get closer to an EBC championship, but that wasn't the outcome of the game.
The Aviators had a fast start as they were up 18-7 at the end of the first quarter. In the second quarter it was mostly Carrollton scoring, but the Aviators were only down one point at the half, 38-37.
In the second half, it was all Carrollton as they hit three-pointers throughout the third and fourth quarters. The Aviator defense could not make a stand with foul after foul, nor could they register any offense, missing shot after shot.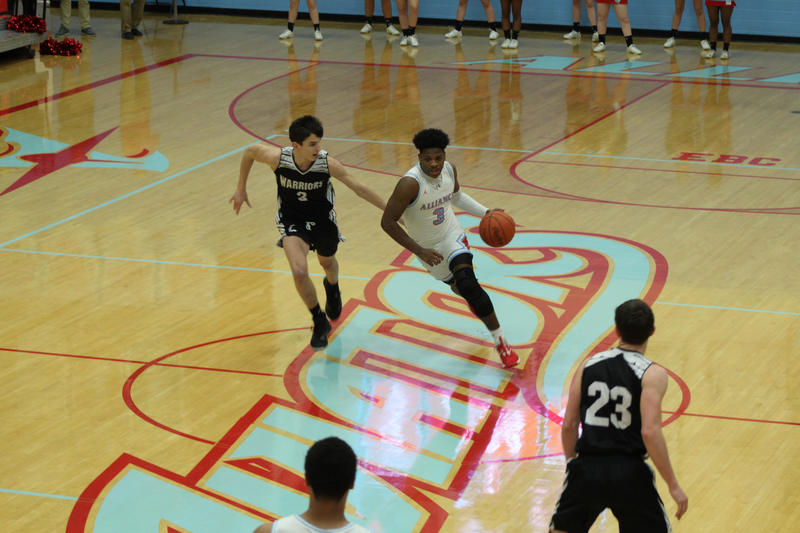 In the end, Carrollton rolled over the Aviators for a 70-53 win.
Nonetheless, spirits were high for the Homecoming Dance the following day. On Feb. 15, the students of AHS were transported to a magical place.
Sophomore class officers Emilee Richmond, Patrick Burse, Jane Cook and Caroline Denny chose a fairytale theme for the dance.
Approximately 150 students attended the dance. The class officers and Sophomore class council did all of the decorating, from stringing white lights to the handmade castle.
Nicholas Oldfield and Katie Blake were crowned Homecoming King and Queen. Their court consisted of Seniors Trevor Strata and Chloe Pasco, Juniors Thomas Madison and Kayla Martin, Sophomores Ryan Bench and Carli Cooper and Freshmen Cambden Nicholson and Ella Wayne.
Some in the Homecoming court explained what they treasured about the experience.
"I'm very glad everyone chose me and believed in me to be their king," said King Nicholas Oldfield.
"Honestly, I feel like I'm on Cloud 9," said Queen Katie Blake. "It's like a childhood dream. It's amazing."
"I feel like a God, a powerful God," Sophomore Carli Cooper said.
A couple of attendees commented on what they enjoyed about the dance.
"I'm having fun, the music is good, I like it," Junior Kyle Daniel said.
"It's so fun. It's a vibe," Freshman Allison Stephenson said.
First-year Sophomore class advisor, Brianna Boehlke, was asked how it felt to be in charge of this year's Winter Homecoming.
"Good, really good," she replied. "It was a great accomplishment."