Big Step Forward
Jon Smith
Big Step Forward
Aviators Beat Indian Creek
By HOWARD FRAZIER
Red and Blue Sports Editor
The Alliance Aviators football team defeated the Indian Creek Redskins last Friday by a score of 35-21.
Down 21-20 with six minutes to go, the Aviator offense sustained a drive late to take the lead that was headlined by a fourth-down pass to Kendall Richardson and a touchdown run by Duce Johnson. Marcus Davis was on the receiving end of the two-point conversion.
The defense did a sensational job of controlling the game with many sacks and quarterback hurries, as well as a fumble return for a touchdown by Austin Lilly. The special teams added a kick return for a touchdown by Daveion Baker.
Offensively the Aviators were paced by the aforementioned Johnson in the run game, who had two scores. Quarterback Howard Frazier also threw a touchdown pass to receiver Tyler Johns.
Overcoming adversity to defeat a perennial playoff opponent, Alliance will now look to keep the ball rolling as they open Northeastern Buckeye Conference play this Friday at home against the West Branch Warriors.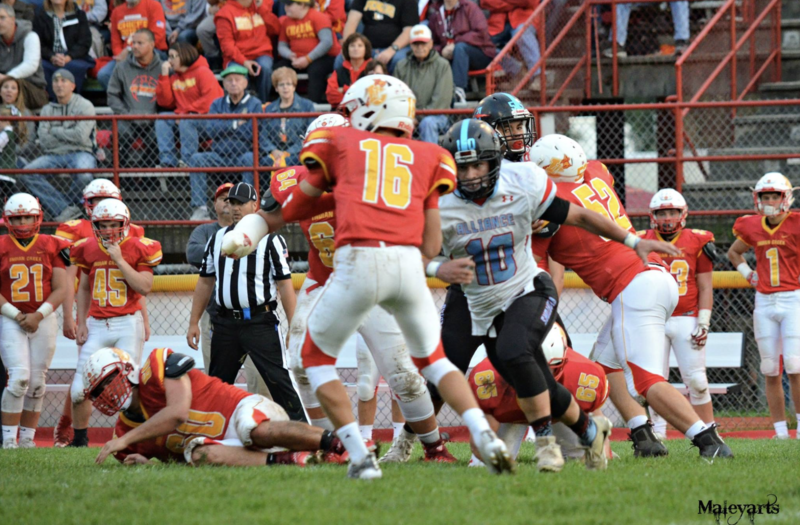 Aaron Maley is about to sack the quarterback in the game against Indian Creek Photo by Sarah Maley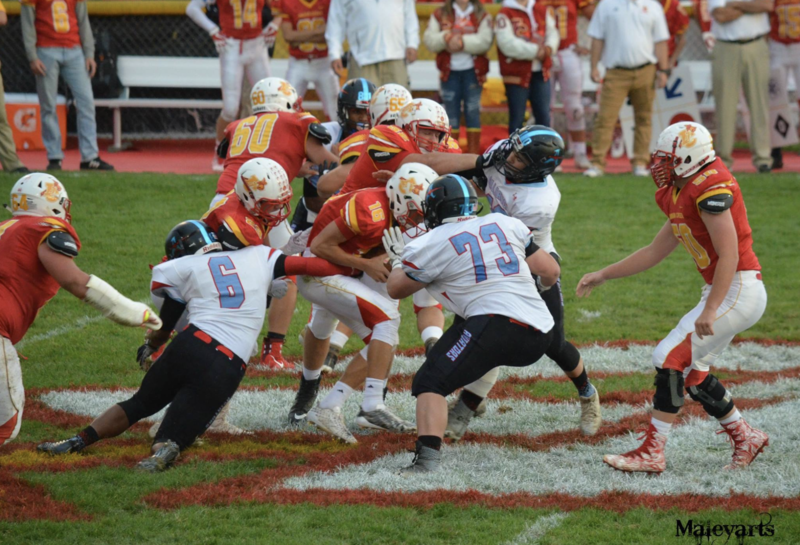 Tony Young (6) tackles an Indian Creek opponent as Alex Leasure sacks the quarterback Photo by Sarah Maley