​NHS Inducts Largest Group in Last Decade
Jon Smith
A total of 51 students were inducted into the Alliance High chapter of the National Honor Society March 13.
"We have been advisors for 11 years, and this is the largest induction class in our tenure," said Mrs. Liz Davis. She and the other teachers in the Foreign Language Department, Mrs Renee Barnes and Mrs. Julie Krichbaum, are advisors for the chapter.
"They are a talented, intelligent, diverse group of students with varied interests who represent the best of Alliance High School," Davis said.
Seniors inducted were Autumn Anderson, Willis Brienza, Ariana Callock, Lori
Simmons, Amanda Thomas, and MacKenzie Wiley.
Juniors inducted were Madeline Barnett, Kiara Bennett, Natalie Bert, Mara Cvelbar, Lena DeLeon, Colin Felmly, Zaviona Fountain, Howard Frazier, Zoe Friend, Carolyn Garrison, Madison Gasparik, Emma Glass, Riley Grisez, Carissa Haynes, Phoebe Jackson, Korryn Jackson, Duce Johnson, Alix Kelley, Joy Lanning, Ellarose Lashley, Paige Lilly, Joseph Marazza, Anazhia McBride, Mallory McCreedy, Brett McDermitt, Brendan McGeehen, Andrew McMillen, Aleah Minor, Caleb Monk, Abby Moore, Maggie Novak, Alexis Orzo, Morgan Plavka, Quardell Quay, Jack Recchiuti, McKenna Rogers, Cortaise Rogers, Maria Sams,
Erika Shi, Mariah Stanish, Nyla Stewart, Hannah Tucker, Madalyn Waggoner, Mackenzie
Webb and Kylee Young.
President Jack Madison, Vice President Lilli Boehm, Secretary Bri Bondoni and Treasurer Jordan Stutler conducted the program along with current NHS members Will Boehm, Blake Brown, Aryah Buckmon, Meghan Czech, Natalie Dubaj, Cierra Foster, Faith Haiss, Brenden Kelly, Kaelynn Kemp, Cierra Roller, Mariana Romeo, Cassie SierraValle, Tori Thompson, Belle Waid, Alayna Watson, Vanessa West and Teresa Woerther.
A total of 51 students were inducted into the National Honor Society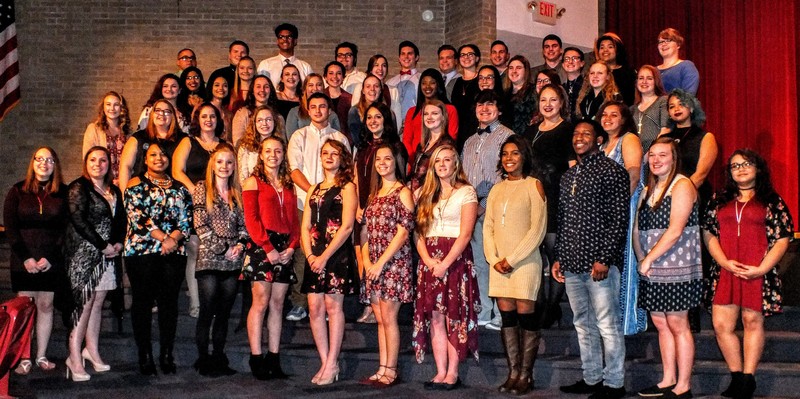 Cierra Roller prepares to give a key to Ariana Callock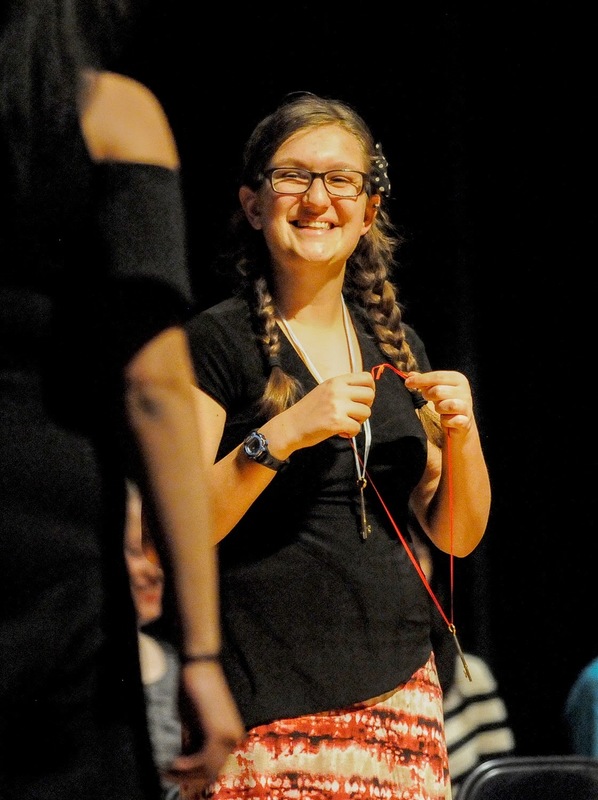 Colin Felmly approaches Alayna Watson and Vanessa West to receive a carnation and a candle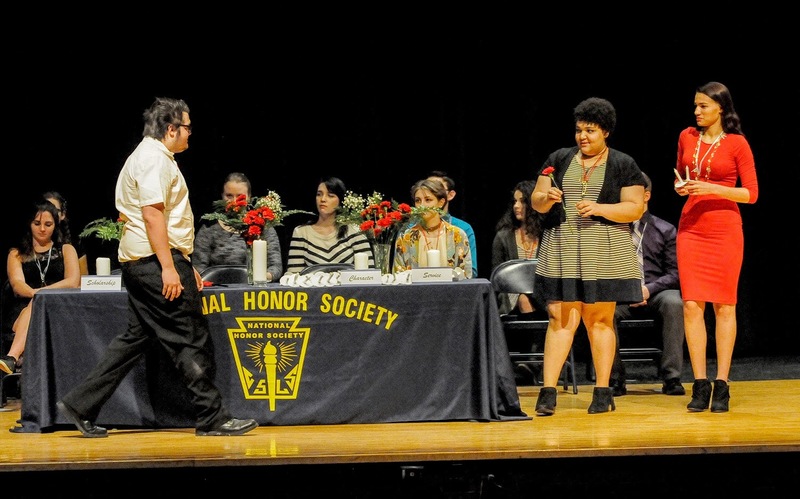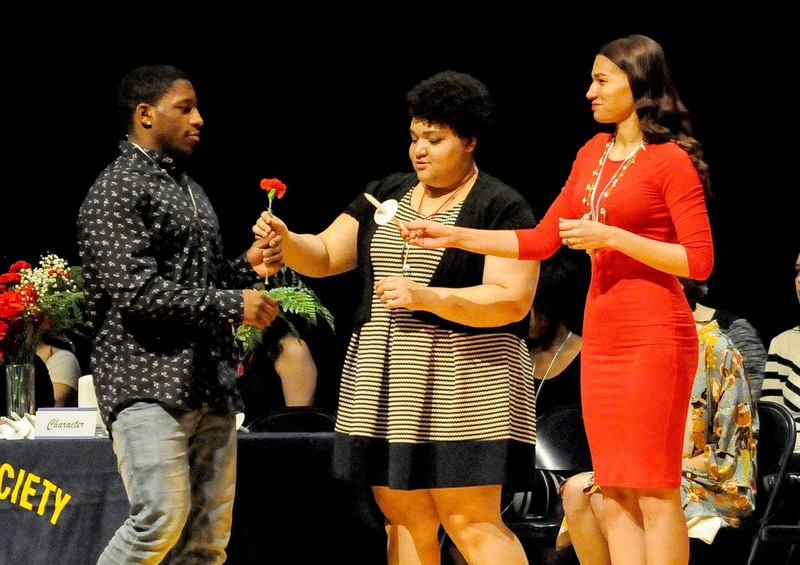 Meghan Czech presents a key to Emma Glass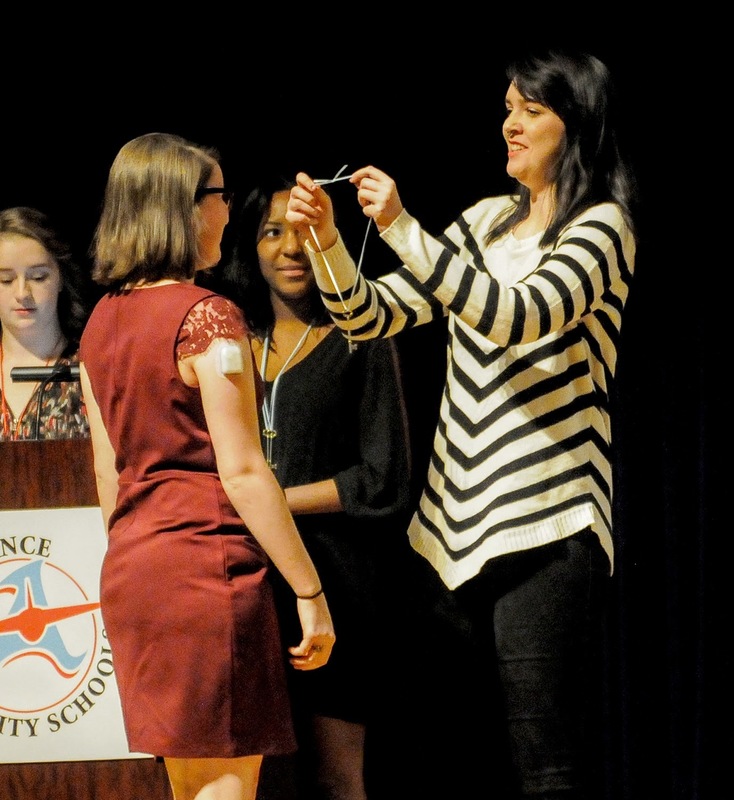 Mr. Jeffery Talbert speaks at the induction ceremony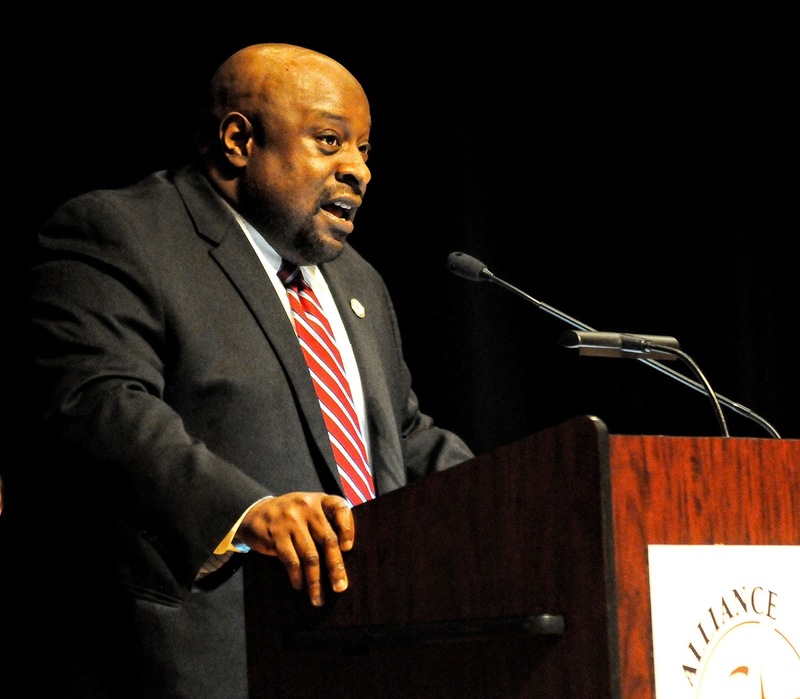 Natalie Bert, Kiara Bennett, Madeline Barnett, Mackenzie Wiley and Amanda Thomas light candles representing the four pillars of National Honor Society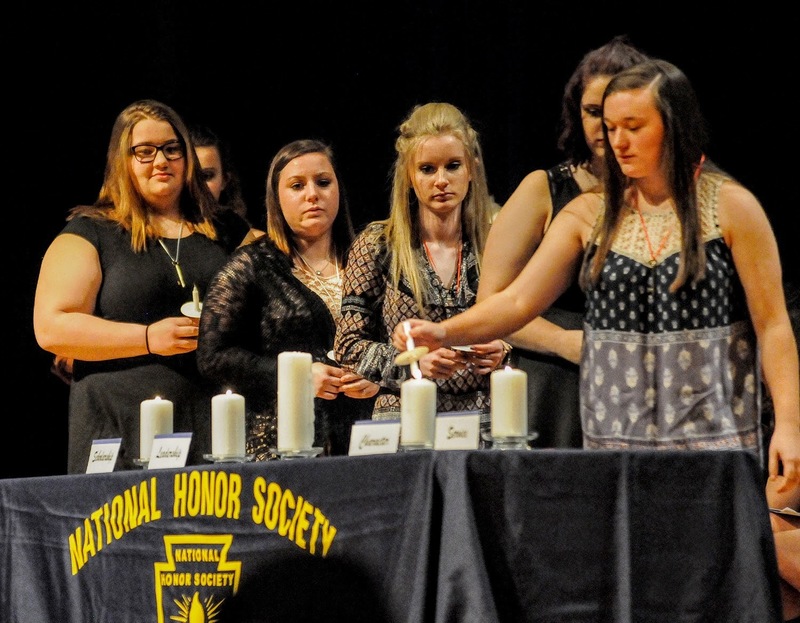 New inductees hold lighted candles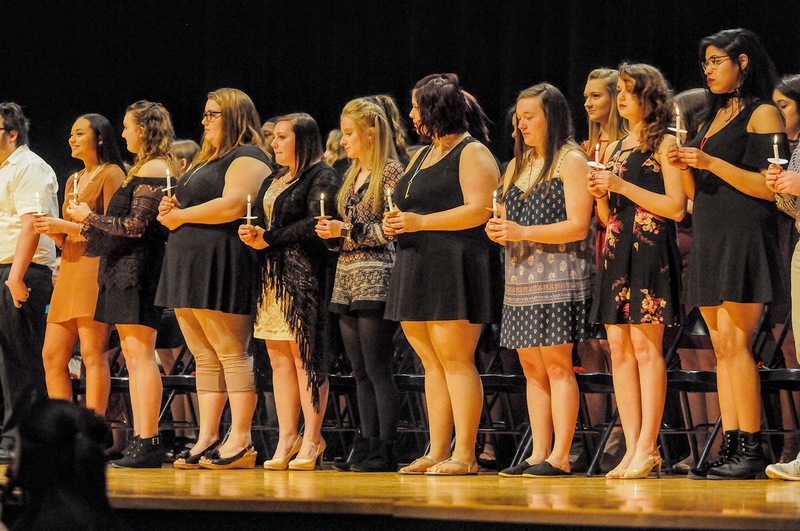 NHS President Jack Madison gives the welcome for the induction ceremony