Princesses, Murder and Mayhem?
"Game of Tiaras" is Dark but Hilarious
Story and Photos by DREW LEAGUE
Red and Blue staff writer
The AHS Drama Club production "Game of Tiaras" is a captivating satire that will definitely spark your interest. The play doesn't hit your funny bone as much as shatter it with a sledge hammer.
It is no coincidence that the name is similar to the hit television show "Game of Thrones." Like the show, it has many twists and turns; you never quite know what's going to happen next. Will someone die? Probably. Will someone live? Doubtful, especially with Death and Blood Packet Guy running amok.
"Game of Tiaras" was masterfully written by Don Zolidis as a comedy with dark undertones. It has references to Monty Python, "Lord of the Rings" and every Disney princess movie ever made, but it is actually a modern adaptation of Shakespeare's "King Lear." When the elderly king decides to split his kingdom between his three daughters, the body count goes higher than it does in "Hamlet."
Join Ellie the Snow Queen (not Elsa, whose name is copyrighted), Snow White, Belle, Little Mermaid, and Cinderella as they work their way through betrayal and death. Hilarity and death? No worries. Between the acting and the quick-witted one liners, your stomach will hurt and tears will come streaming down your face as you watch this masterpiece.
Come see this laughter-invoking play at 7 p.m. Thursday, Jan. 26, and Friday, Jan. 27, and 1 p.m. Saturday, Jan. 28.
Tickets are $5 for the Thursday and Friday night shows, and $3 for the Saturday matinee. Tickets can be reserved or purchased from Dave Hammers at the middle school hammersda@alliancecityschools.org, or Donna Hall at the high school, halldo@alliancecityschools.org.
The Saturday matinee is a special community outreach show, and senior citizens can attend for free. They are also invited to a attend a free luncheon prior to the show, but reservations must be made. Call Dave Hammers at 330-829-2254, extension 1710.
Cinderella, played by Paige Lilly, revels in her evil plans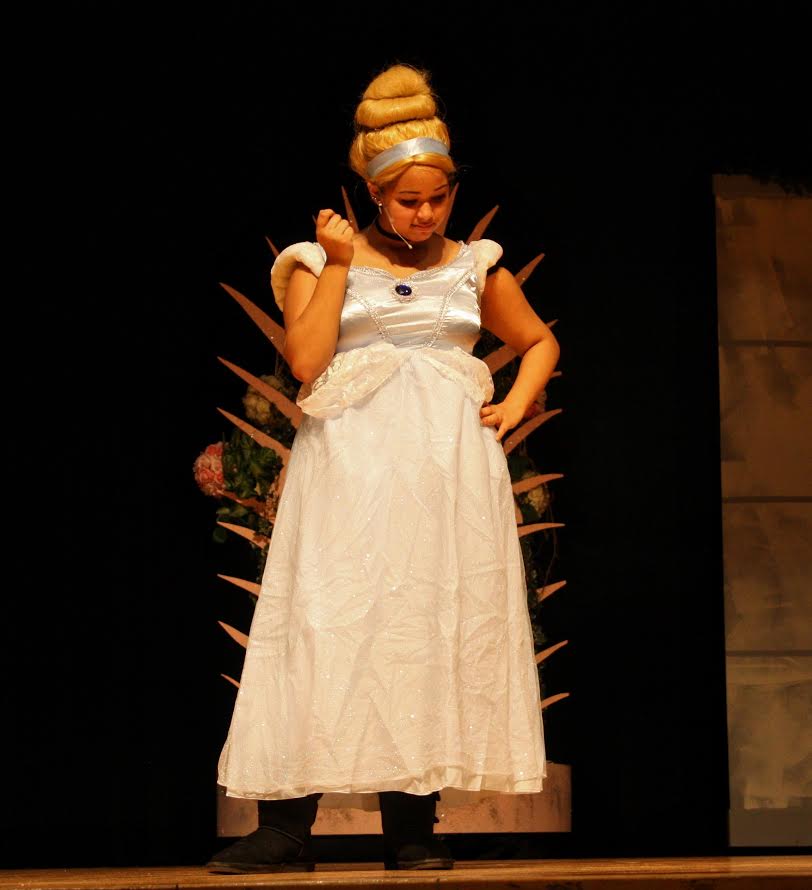 Guards DeShaun Heards and Janel Lilly capture Snow White, played by Melea Thompson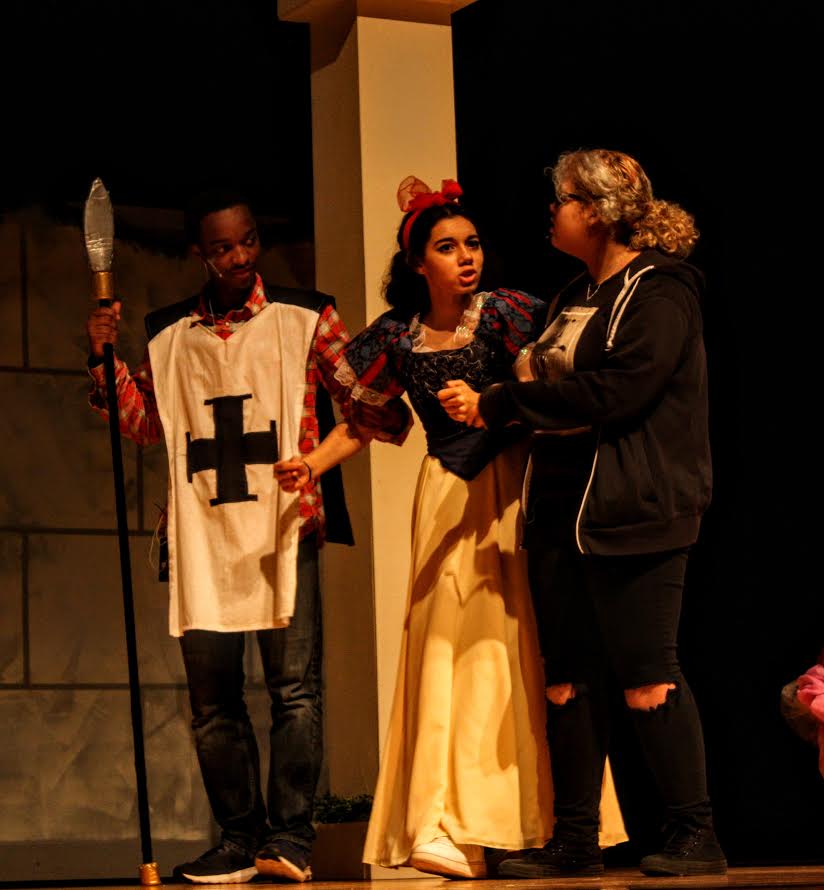 King Ben Woodruff stews over which of his unlikable daughters will inherit his kingdom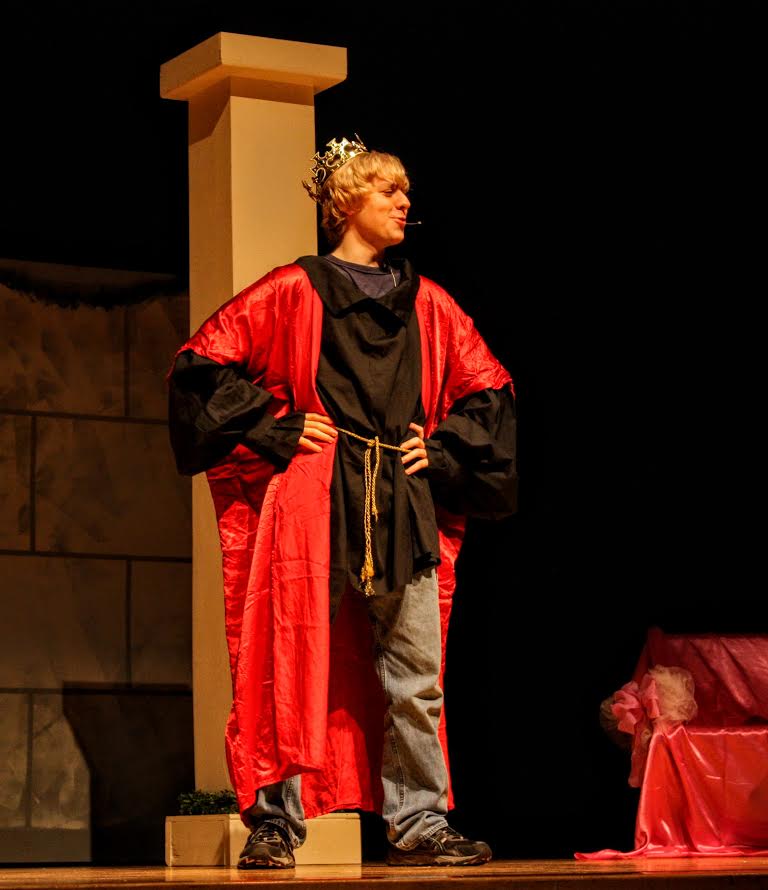 Paige Lilly as Cinderella and Ellie played by Mackenzie Wiley compare notes in their evil plot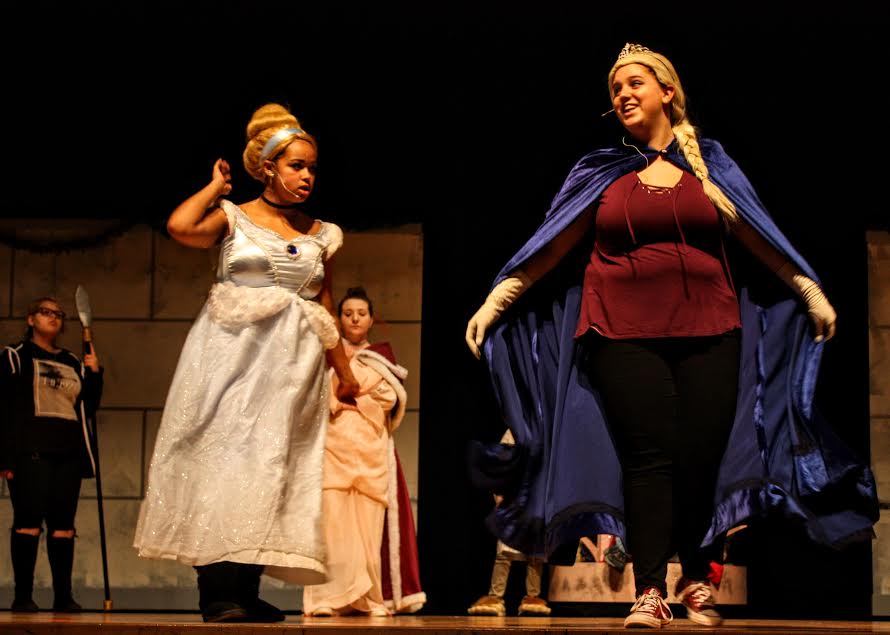 Snow White (Melea Thompson) verbally abuses dwarves played by Delilah Crum and Meah Minor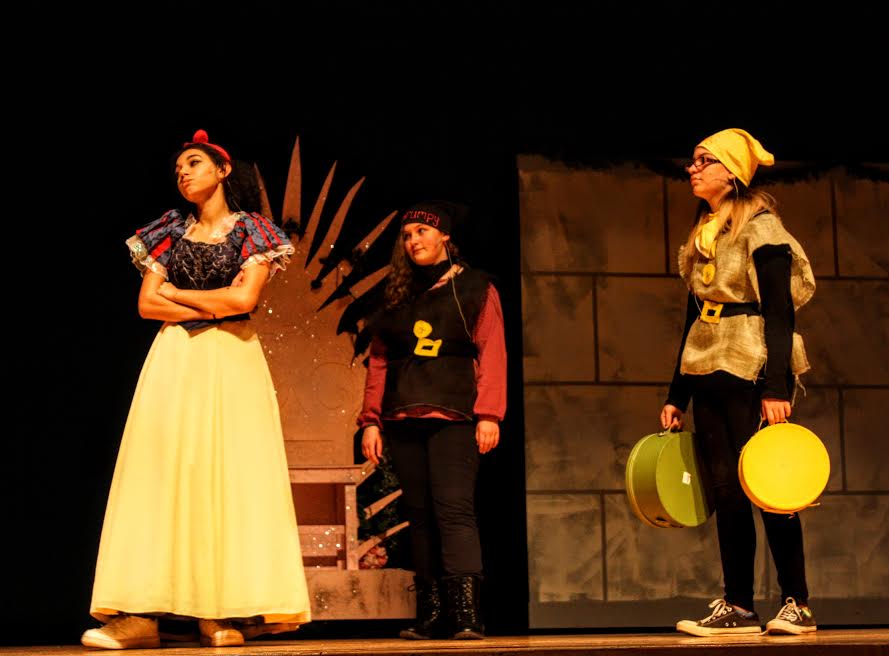 Melea Thompson as Snow White takes a nap between heinous crimes